Tribunal Watch
Published 03 November 2014
Our roundup of the employment tribunal cases making headway in the news.
Sports Direct forced to advertise zero-hours contract terms.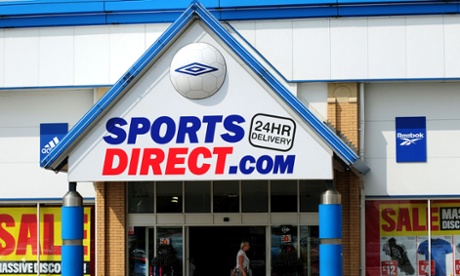 An ex-Sports Direct worker employed on a zero hour's contract took legal action against the retailer, claiming unfavourable treatment. Her legal action gained a mass of public support forcing the retailer to settle the claim. The retailer has been instructed to make their employment terms clear at the point of recruitment. Read more…
Asda Pledges To Fight Staff Equal Pay Action
The supermarket giant has been confronted by tens of thousands of its employees who are threatening legal action claiming inequalities in their payment structure. ASDA state that the claim has no merit; if successful, however, the case could have far reaching implications for workers across the sector. Read more…
Redundant staff win payout battle.
A GROUP of former workers at a flooring retailer who were made redundant without warning in April this year, were forced to take their case to an employment tribunal after the firm refused to pay out. The claimants have been awarded payouts totalling almost £160,000 following a lengthy battle over unpaid redundancy cash, but their struggle to receive the money continues. Read more…
Binman loses claim for 'unfair dismissal'
A BINMAN has lost his claim for "unfair dismissal" after Employment tribunal chairman Michael Zuke ruled that Brighton and Hove City Council took the "reasonable response of a responsible employer" when they dismissed Des Jones after allegations of homophobic comments towards a colleague. Read more…
Council boss loses fight on sacking
A COUNCIL boss who was sacked for selling sportswear on the side while he was at work has lost his case for unfair dismissal. He had been selling the sporting goods - including football and rugby strips - for almost nine years at times when he was supposed to be carrying out his council duties. Read more…
Council clerk was accused of favouritism as he dished out tomato plants
A council clerk has won his legal battle for unfair dismissal after he was dismissed by Malvern Town Council after 12 "unblemished years" lost his job following allegations of bullying, harassment and favouritism, an employment tribunal heard. Read more…
A reputation built on success
For employment law advice or if you are affected or want information and support by any of the issues in this article please give us a call.